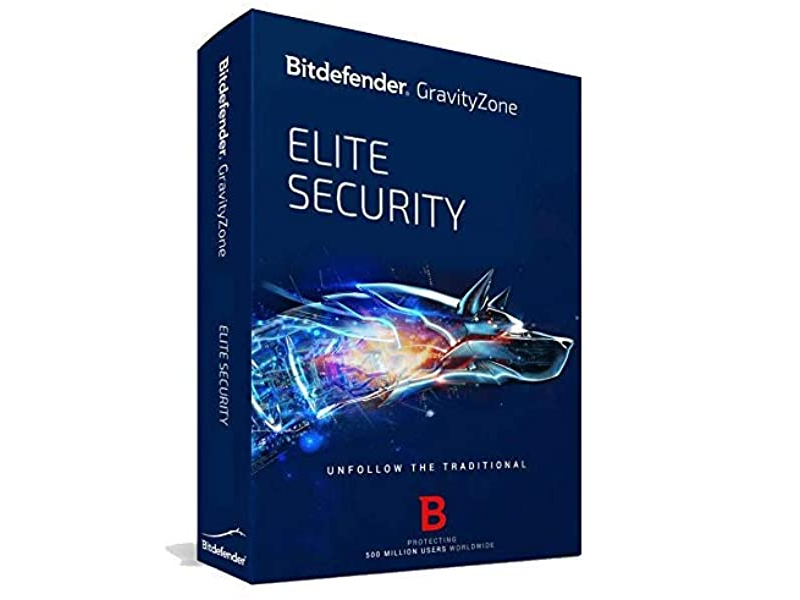 Bitdefender Elite
Number of licenses
1 year
2 years
3 years
5-14
82,46 €
(621,29 kn)
135,39 €
(1.020,10 kn)
189,35 €
(1.426,66 kn)
15-24
79,40 €
(598,24 kn)
132,34 €
(997,12 kn)
186,29 €
(1.403,60 kn)
25-49
76,35 €
(575,26 kn)
129,28 €
(974,06 kn)
183,24 €
(1.380,62 kn)
50-99
73,29 €
(552,20 kn)
126,23 €
(951,08 kn)
179,17 €
(1.349,96 kn)
Exchange rate €/kn: 7,53450
Prices are in HRK and EUR, without taxes.
Price depends on number of licenses and time period.
For inserting items to cart click on icon .
---
Stop the most sophisticated cyber attacks with next-generation layered protection
Protect your business from the full spectrum of sophisticated cyber threats with high speed and precision
In order to successfully protect against highly sophisticated cyber attacks that evade traditional protection methods, you need layered protection with multi-phase technologies that include advanced self-learning, behavioral analysis, exploit protection and an integrated security environment.
GravityZone Endpoint Security HD provides a next-generation layered architecture that provides prevention, detection and remediation in one modular platform