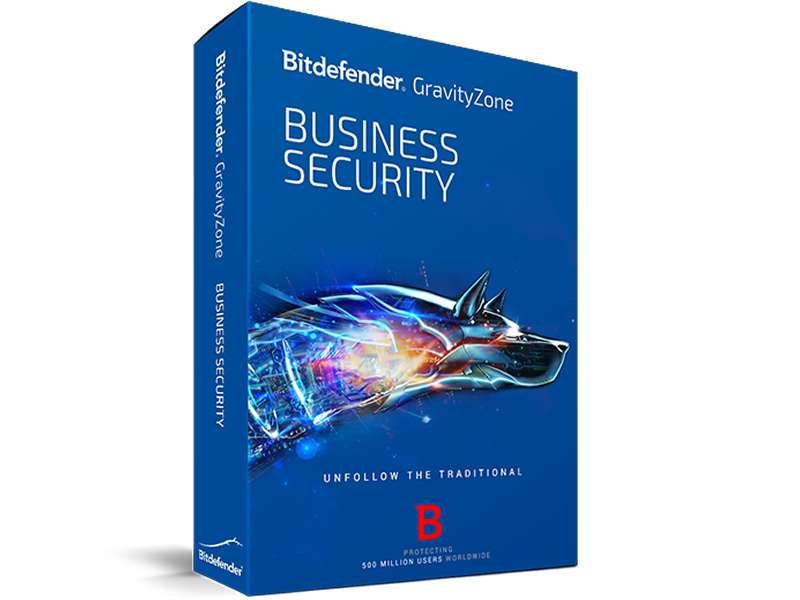 Bitdefender Business Security
Number of licenses
1 year
2 years
3 years
3-14
36,65 €
(276,14 kn)
60,06 €
(452,52 kn)
74,31 €
(559,89 kn)
15-24
34,61 €
(260,77 kn)
57,01 €
(429,54 kn)
71,26 €
(536,91 kn)
25-49
32,58 €
(245,47 kn)
53,95 €
(406,49 kn)
68,20 €
(513,85 kn)
50-99
30,54 €
(230,10 kn)
50,90 €
(383,51 kn)
65,15 €
(490,87 kn)
Exchange rate €/kn: 7,53450
Prices are in HRK and EUR, without taxes.
Price depends on number of licenses and time period.
For inserting items to cart click on icon .
---
Extremely simple. Ideal for companies.
Business antivirus and antimalware consistently ranked first in all independent benchmarks.
Easy to install, manage or remotely monitor security for all computers from a single web console.
Economical. Includes server and desktop protection, advanced productivity, intrusion detection and web filtering capabilities.