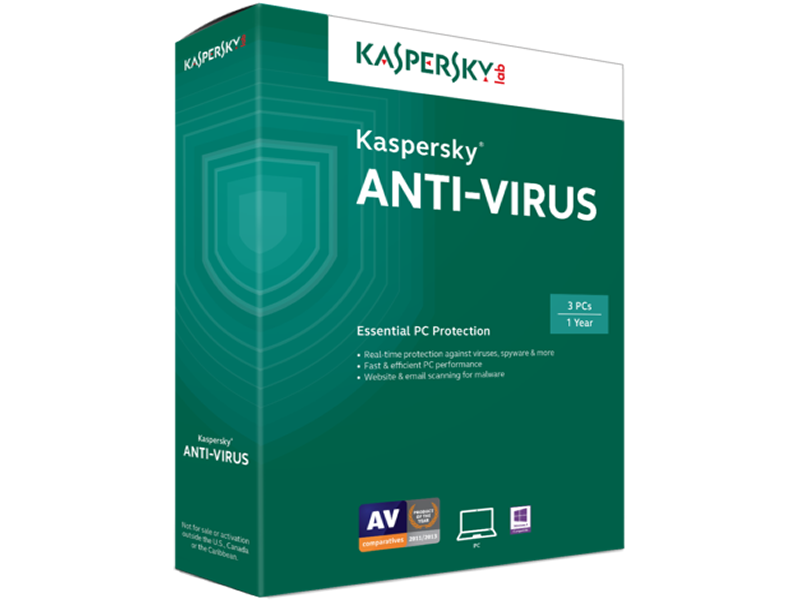 Kaspersky Anti-Virus
Number of licenses
1 year
2 years
1
23,47 €
(176,83 kn)
42,96 €
(323,68 kn)
2
13,63 €
(102,70 kn)
24,16 €
(182,03 kn)
3
10,41 €
(78,43 kn)
18,17 €
(136,90 kn)
4
9,75 €
(73,46 kn)
16,95 €
(127,71 kn)
5
9,35 €
(70,45 kn)
16,39 €
(123,49 kn)
Exchange rate €/kn: 7,53450
Prices are in HRK and EUR, without taxes.
Price depends on number of licenses and time period.
For inserting items to cart click on icon .
---
Kaspersky Anti-Virus provides essential protection against all types of malicious programs. As the basis of computer protection, it protects against the latest viruses, spyware, worms and more. It's an easy-to-use security solution that won't slow you down.
- protects against viruses, spyware, worms, Trojans and others
- offers superior protection that won't slow you down
- simplifies protection management and access to support